Dordogne Périgord
Panoramic green campsite ***
Our family campsite overlooks the medieval town of Domme and we have terraced it. You will benefit from large sites privileging the intimacy of each, to install your tent, your caravan, your motorhome or rent a mobile home or a chalet.
Open from april to september
9am to 12am – 2pm to 7pm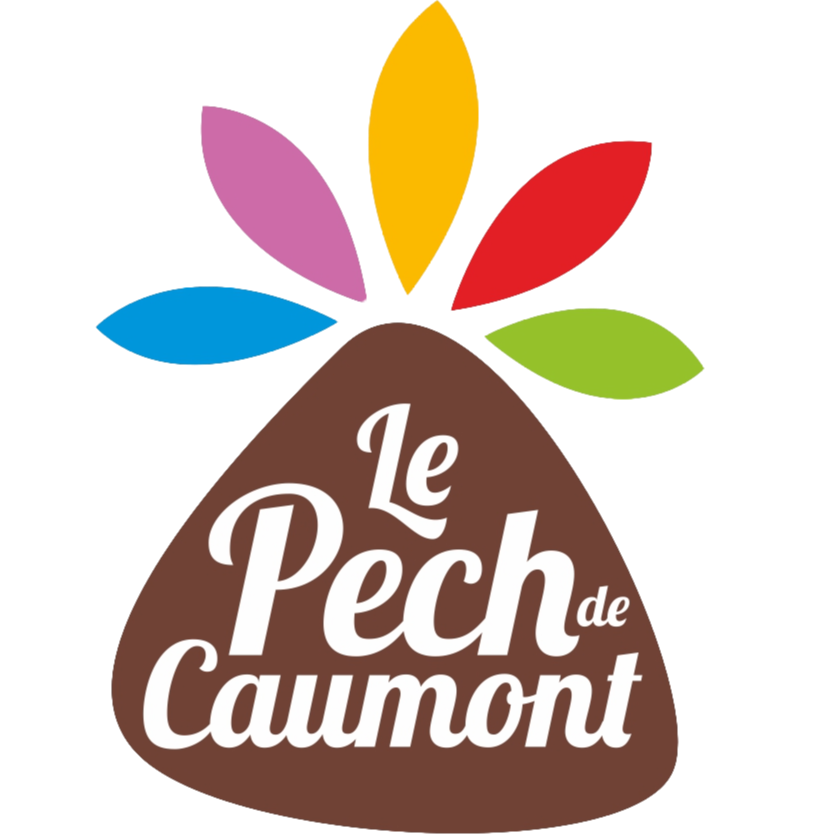 Close to the village shops of Cénac-et-Saint-Julien, in front of Domme where you can go by a hiking trail from the campsite, you will be sheltered in the shade of our large trees to spend the best holiday possible.

The restaurant
Open to the campsite guests only, from the 1st of July to the 31th of august, we offer local cuisine with local products that our chef will make you discover through the variety of our menu. To eat on the spot or take away.

Games for children
In an enclosed area of the park your children will love the games at their disposal: tobogan, trampoline, …

The swimming pool
15x7m, sunny from morning until late afternoon, it is next to the restaurant, like the paddling 6x4m. They are open from 9:30am to 7:30pm since the beginning of may.

The petanque court
Right next to the playground for children, the large petanque court is open during the day.

2 sanitary blocks
Wherever you are, you will not have far to use the sinks, showers and toilets, installed near the entrance and at the other end of the campsite.

In the countryside, on the terrace with views of the medieval town of Domme, above the village of Cénac-et-Saint-Julien, we have set up for 30 years with our parents large pitches for all types of outdoor accommodation: tents, caravans, campers, mobile homes and comfortable chalets.

Emplacements
To install your tent, your caravan or your camper, we will assign you the best location according to your criteria and our booking schedule.

Mobil Homes
We offer mobile homes for 2 to 7 people, heated and equipped with 2 bedrooms, a flat screen TV, a kitchen, a living room and a terrace. Their area is 18.5 to 35 m2.

Chalets
We offer wooden chalets for 4 to 6 people, heated and equipped with 2 bedrooms, a flat screen TV, a kitchen, a living room, a terrace and an area of 35 m2.
What a great place to stay. The owner is the nicest helpful man. We arrived in our camper with 2 kids for a 4 night stay on our trip around France to a lovely campsite on a hill close to so many fantastic sites. The campsite has everything you need so please visit.

Douglas F.
19:26 13 Aug 19
Amazing! Great local town, fab views from certain pitches, wildlife everywhere. Lovely, helpful staff. Very clean shower and toilet blocks. Stunning area, would go back tomorrow.

The campsite is beautiful with a lovely pool that has great views.There is access to multiple supermarkets/local food stores only a short drive away.Thoroughly enjoyed the holiday and would recommend to families as well as others.

Absolutely beautiful and very calm atmosphere! Pitches are big, with electricity and water. We were there with our labrador dog and absolutely loved it. The owner is very helpful and really nice guy! We planned to stay only 2 nights initially, but extended our stay. We'll come back for sure!

Christi D.
11:59 06 Sep 18
We love this site! The owner Jerome is very friendly and helpful. His English is superb. He is very laid back and this reflects in the mood around the site. Nothing is rushed and everything is nice and chilled. Site is very quiet and peaceful. We were on pitch 53 which was huge and part in the shade. Close to the second toilet and shower block. Most pitches appeared to have their own electric point and tap. Live music at the bar area once a week during high season which was great. Toilets and showers are a little dated but spotlessly clean. Pool area is nice and in the sun all day. Bar and restaurant area also very good and prices are very fair. 6 euros for half a carafe of decent wine. Steak and chips 11 euros. Ate there several times and each time was excellent. Croissants and bread available to order daily. We were really impressed with this site and will be rebooking for next August. Merci Jerome!

Nice friendly site. Relatively quiet and in a great location for exploring. Has a good bar and small but deep and well maintained pool.

We had a nice stay at the camping site. Very nice place with a splendid view. Normaly we stay on a campsite for 1 week. But de view, the nice weather and the nice coversations with Jerome and Dennis made us stay for 3 weeks. Thanks again Jerome, for your hospitality. Feel free to use the picture for your website.Kind Regards Tjeerd & Jelly van der MeerOentsjerk Pays Bas

Tjeerd van der M.
13:00 07 Jul 18
One of the better camping i have never visiting....very good staf, and specially, quite quite quite quite place...neighbourgs polite, no sounds at night... a good place to rest and charge batery.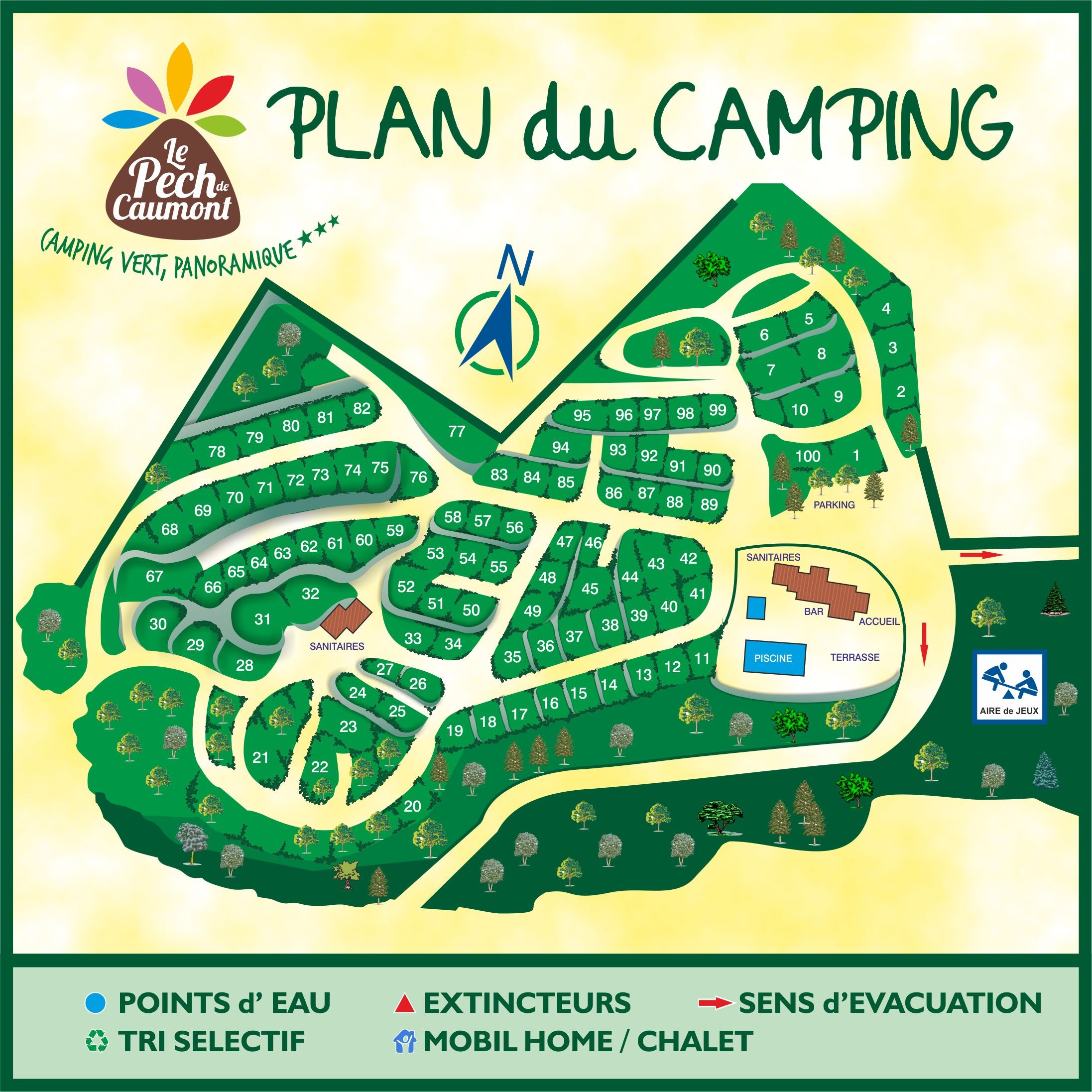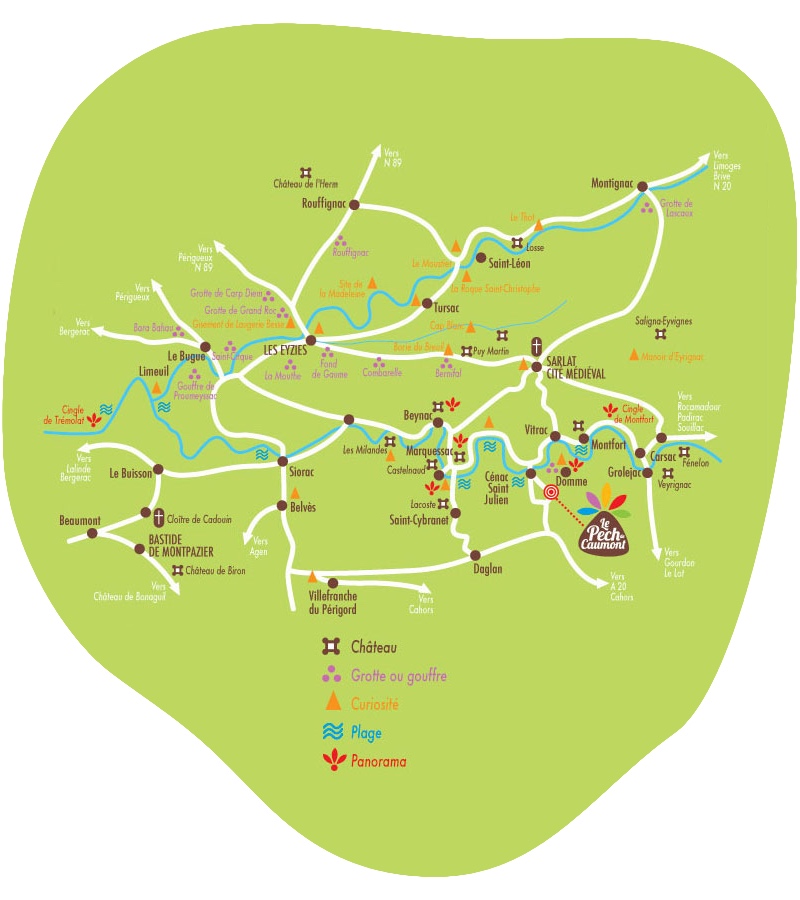 Castles
Domme, Castelnaud , Beynac , Marqueyssac, Montfort…

Caves or chasms
Domme, Padirac, Fond de Gaume, Combarelle, Rouffignac, Proumeyssac, …

Beaches by the river
Cénac, Vitrac, la Roque Gageac, Vézac

Walks
On foot, by bike, gyropod or canoe. Cliff climbing in Cénac, Canoe hike from the campsite